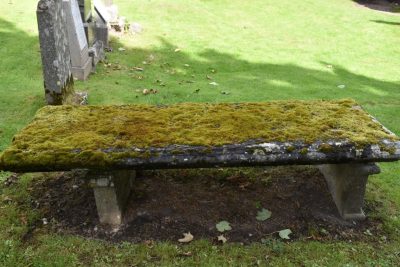 Primary and Secondary Names
None
Other Deceased
None
Other Names
None
Erected By
None
Location
None
Inscription
No text was visible. Whilst moss currently covers the stone, Neil Hooper states that the Mitchell survey in the 1970s recorded the following:
"Wm …. wright …. 79 (Janet)(Stewart)"
Gravestone Recording Form
Sketch
None
Notes
Neil Hooper states that a document lists Ballantine as having the plot at the west of the kirkyard immediately north of the path where A9 lies. Of associated interest, the engineer Archibald Ballantyne built the Bridge of Lyon in 1793, "a handsome three-span rubble bridge with segmental arches of unequal size and triangular cutwaters, reference J R Hume 1977 cited at https://canmore.org.uk/site/160365/bridge-of-lyon (images by Neil Hooper).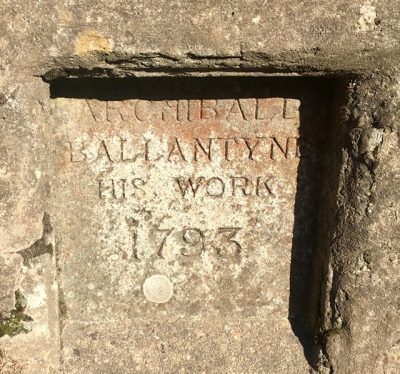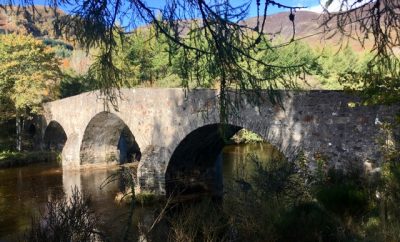 Show map points matching Record