Local Historical and Archaeological Group
'Fortingall Roots' began as a project of the Breadalbane Development Association, bringing together representatives of local history groups, the Church of Scotland, education and the BDA. The Breadalbane Heritage Society and the James McLaren Society are represented, with expert advice from amongst others, the Perth and Kinross Heritage Trust. The group meets periodically to review progress and consider future initiatives. (see http://breadalbanedevelopmentassociation.co.uk/fortingall-roots/).
Work started in 2012 to raise funds for the initial project based on Fortingall and its rich history, which would excavate the site south of the current Fortingall Church to try to understand the role of Fortingall in the development of Christianity in the area. Based on our increasing interest and research, we decided to reset the phasing of our project and have concentrated on surveying and conserving the ancient stones in Fortingall Churchyard.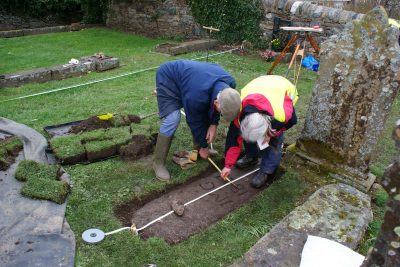 We intend to explore the routes taken by the early saints, and document and research these for visitors to the area, with an interest in a spiritual journey, exploration of the local heritage or for exercise in a beautiful and historic area. We have recently begun collaboration with a University of Glasgow team led by Dr. Anouk Busset and Dr. Adrian Maldonado who are carrying out research and geophysical surveys at sites in Glen Lyon as part of a study of The Early Christian Landscape of Glen Lyon . Fortingall Roots arranged for Anouk to present their initial research work in Glen Lyon at the Molteno Hall in September 2017.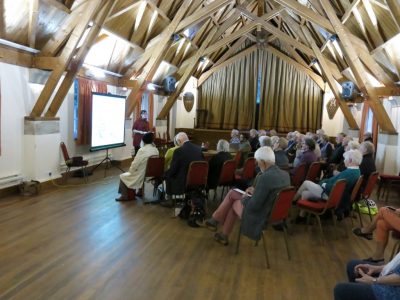 Fortingall Roots and the University of Glasgow are working together on surveying a field south west of Fortingall to understand its archaeological potential with the kind permission of the landowner. The initial geophysical survey was completed in May 2019 using a Bartington fluxgate gradiometer to map magnetic anomalies. The survey was led by Dr. Anouk Busset and involved a team from the University of Glasgow and members of Fortingall Roots. The field itself contains pronounced river terraces and the surveyed area included a rectangular enclosure and an area of apparent cist-like features but excluded the two scheduled monuments.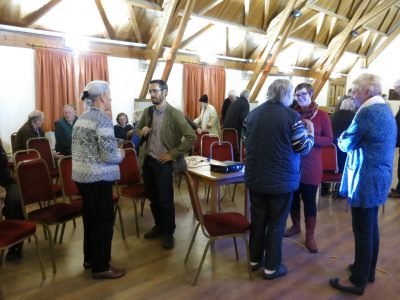 Fortingall Churchyard Map
The Fortingall Graveyard website map was developed by Stuart McMartin of Parthian Systems for Fortingall Roots. The webmap brings together information the team has gathered in the graveyard survey and makes it available to anyone interested in tracing family histories. By presenting the information in an interactive map form we hope to make it simpler for visitors to find particular graves when they visit Fortingall.
Peter Heyes
Show the Map