Local Historical and Archaeological Group
'Fortingall Roots' brings together people interested in the history of the Fortingall area, including representatives of the Breadalbane Heritage Society and the James McLaren Society. The group meets periodically to review progress and consider future initiatives.
Work started in 2012 to raise funds for the initial project based on Fortingall and its rich history, with excavation of a site south of the current Fortingall Church. The aim was to increase understanding of the role of Fortingall in the development of Christianity in the area.
Subsequently the group concentrated on surveying and conserving the ancient stones in Fortingall Churchyard.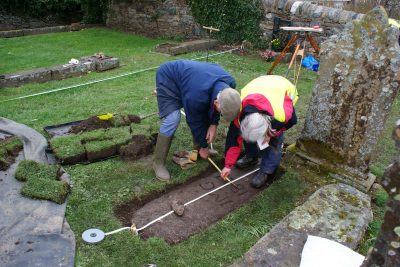 We began a collaboration with a University of Glasgow team led by Dr. Anouk Busset and Dr. Adrian Maldonado in 2017. The University of Glasgow team were carrying out research, geophysical surveys and excavation at sites in Glen Lyon as part of a study of The Early Christian Landscape of Glen Lyon. Fortingall Roots arranged for Anouk to present their initial research work in Glen Lyon at the Molteno Hall in September 2017.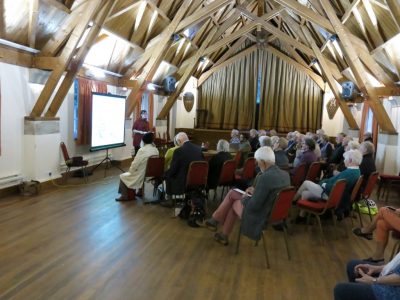 With the kind permission of the landowner, the University of Glasgow team and members of Fortingall Roots completed a geophysical survey of a field west of Fortingall in May 2019 (for more details see Archaeology). Activities have been suspended in 2020 due to the Covid-19 pandemic.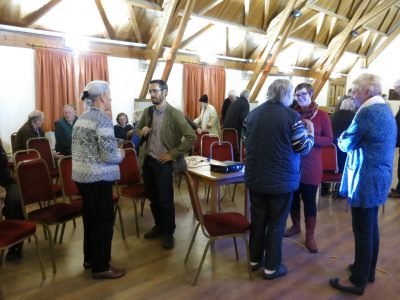 Fortingall Churchyard Map
The Fortingall Graveyard website map was developed by Stuart McMartin of Parthian Systems for Fortingall Roots. The webmap brings together information the team gathered in the graveyard survey and makes it available to anyone interested in tracing family histories. By presenting the information in an interactive map form we hope to make it simpler for visitors to find particular graves when they visit Fortingall.
Show the Map